Meet the Staff
Dr. Kevin Wilmot
Chiropractor
Dr. Wilmot has been helping people reach new levels of health and wellness as a licensed doctor of chiropractic since 2001. As a chiropractor, he is dedicated to seeing people live at their full potential.
Education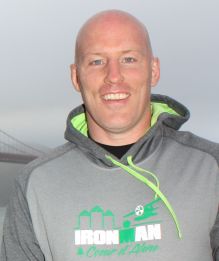 Northwestern Chiropractic College
BS from University of Wisconsin-Madison 
Associations & Memberships
IFCO Board of Directors, 2015-2016
January, 2011 CLA Chiropractor of the Month
Personal
Kevin lived in Great Falls and Billings during his childhood, then moved to Rhinelander, WI as a sophomore in high school. He then attended the University of Wisconsin at Madison. While there, he received his degree in bacteriology, as well as wrestling for the Badgers where he was a team captain. He finished his college career by winning the Big Ten Championships and earning Division I All-American status. But most importantly, he met the love of his life and future wife, Tricia, while there.
After chiropractic school, Kevin and Tricia moved to the Flathead in November of 2000. Since then, they have had 3 children: Amber, Rachael and Eric. To satisfy his never-ending need to challenge himself, Kevin has completed three 140.6-mile Iron Man Triathlons.
Kevin truly feels blessed to raise his family in such a beautiful place while doing what he loves - chiropractic!
Tricia Wilmot
"The Boss"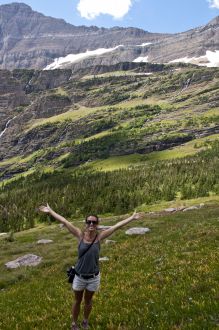 Tricia was born and raised in Green Bay, WI. She loves to kid around and say that the Packer 'G' logo is watermarked onto birth certificates of everyone in Green Bay. Go Pack! She attended the University of Wisconsin - Madison, where she earned a business degree. While there, she met Kevin and the course of her life changed. Together, they moved to Minneapolis for Kevin's chiropractic education.
On their tight student budget, Kevin & Tricia drove out to Montana in 1997 for the first time, and Tricia fell in love with the mountains. They moved to the Flathead Valley and opened their chiropractic office in January of 2001. Tricia worked in the office for 4 years until their first-born, Amber, was 1. The next 10 years, she did office work from home while raising their 3 children. After the youngest started pre-school, Tricia was excited to return to work in October 2014. 
Tricia truly loves being in the office, because each day is brightened by the practice members who come in the door. When not working, she enjoys hiking - she never misses a day!